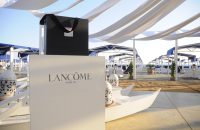 Glamour events in Forte dei Marmi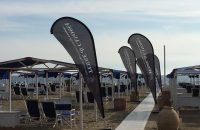 Meetings and press conferences
Augustus Beach Club in Forte dei Marmi is the ideal location to organise meetings, press conferences, incentive travels or just to amaze clients in such an elegant venue.
For events and memorable presentations, thanks to the charm of this location, our multi-purpose space of 130sqm, a veranda overlooking the sea is located in the beach clubhouse, with fully equipped sound and video system.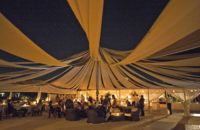 Glamour Party
Augustus Beach Club is the perfect location for a beach party. The beach restaurant overlooking the sea gathers up to 250 people and it will turn any event into a truly special gala beach party with music, candles, and seafood specialities.
Forte dei Marmi is one of the best and most know locations for beach parties in Italy: Augustus Beach Club stands out for its parties, both elegant dinners or informal buffets with on-the-spot cooking.
Aperitifs and open bar, rich dessert buffet, and to finish off, pizza at midnight to amaze the guests.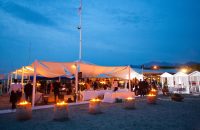 Birthday party
Summer beach birthday parties in Italy or winter birthday parties overlooking the sea?
Augustus Beach Club is the perfect location for birthday celebrations in every season: any special celebration or just an occasion are handled with personalized and special care.