Charming wedding and beach party
In Forte dei Marmi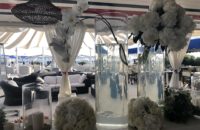 Weddings & Ceremonies
Private beach wedding in Italy, on the Versilia coast in Tuscany
Augustus Beach Club offers the ideal location to combine the magic atmosphere of a beach party and an elegant wedding dinner.
The structure of the Augustus Beach Club combines a large glazed room facing the sea and an external space to transform your wedding party into a private beach party in Forte dei Marmi.
Aperitifs and starters consist of a rich buffet of seafoods and Tuscan specialties, more than fried fish and vegetables cooked at the moment to preserve the fragrance of foods.
Wedding dinner will be a succession of elegantly presented dishes; a dessert buffet will accompany the wedding cake and open bar.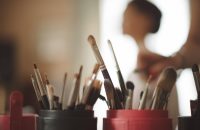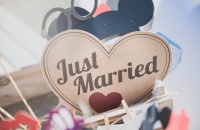 Our Services
The Augustus Beach club offers additional services for an unforgettable event: sundowners on the beach, wedding decor, live music, entertainment and much more.
A complete service allows the bride and groom to experience their dream.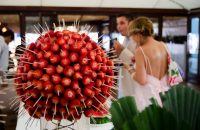 Dinner
For a more formal wedding we offer the chefs specialized dishes for sit-down dinners which are served by our elegant waiters or more informal buffet with open cooking on the beach.
For any choice you will decide, the quality of the ingredients and the originality of the recipes will enchant everybody.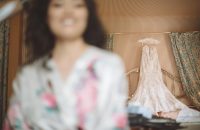 Ask our Wedding Planner
Our professional team will assist you for the whole wedding organization and for the wedding date with a personalized service.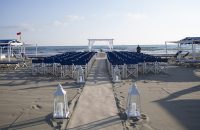 An exclusive luxury location
Nothing is more romantic than a wedding ceremony on the seashore.
At the Augustus beach Club we organize a first class wedding ceremony with enchanting decoration on the beach. For the validity of the civil ceremony bride and groom have to contact the municipality of Forte dei Marmi. For the religious ceremony there is a variety of beautiful Romanic churches nearby and also some suggestive open churches.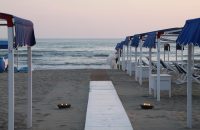 Honeymoon
If you celebrate the wedding at the Augustus Beach Club, you wish it will never ends…
The Augustus Hotel & Resort offers an unforgettable honeymoon for our bride and groom!
Our elegant and unique suites, located in the historical Villa are waiting for you, an exclusive occasion for enjoying a romantic breakfast on your private balcony, for a relaxing day at our Dayspa, or just relaxing on the beach.