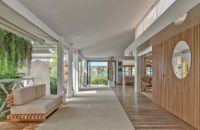 Restaurant Bambaissa
Forte dei Marmi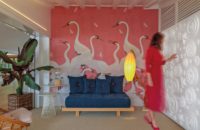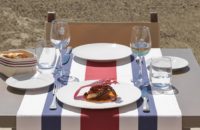 Bambaissa Restaurant, the gourmet oasis on the beach oasis!
Looking out from the drapes of the beach veranda, the Restaurant Bambaissa is a gourmet oasis on the beach oasis.
Every day discover the experience of delicious mixed local seafood specialities with exotic flavours.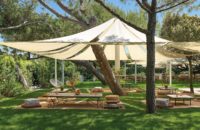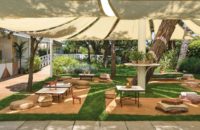 Bamba Chill garden
In the heart of summer the offer of Bambaissa Restaurant increases.
Under the shadow of our garden, surrounded by secular trees all the senses are involved for a relaxing and informal lunch. Our chef proposes salads and first courses from the local and Tuscan tradition.
The little guests can choose from the tasty mini-hamburgers, express fried meat or fish, fruits salads and ice-cream which is prepared with different decorations.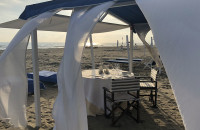 Private Dinner
At the Augustus Beach Club there is space for every request.
On the private changing-room balcony between the swimming pool and the beach you can enjoy a romantic dinner, or celebrate any special occasion where the dinner can also be served under the gazebo on the seashore.
Sunset Dinner on the BeachGo to page
For small parties or groups of friends the lounge area at the bar or at the Bamba Chill garden Restaurant offers originality and versatility.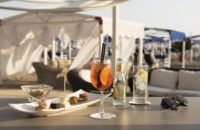 Lounge Bar
Much more than a cocktail on the beach
The beach bar is the ideal place to meet each other, for coffee in the morning, for an informal lunch, or for an afternoon snack.
But it's at sunset when you can enjoy the atmosphere of the oasis chilling out on the beach tasting cocktails and aperitifs.