The History
From the Agnelli family to today
The beach of Forte dei Marmi is certainly the most exclusive of the Tuscan Riviera, the Augustus Beach Club is the place where this exclusivity was created a hundred years ago and has grown over the years.
In 1926 Edoardo Agnelli, son of Senator Giovanni, founder of FIAT Car Company, and father of Gianni, bought Villa Costanza, a neo-renaissance style villa built by Admiral Costantino Morin in the early 1900s. So the legend of Villa Agnelli was created and the celebrated family from Turin then spent their summers in the Villa for over thirty years. The private beach of the Villa has still the charm as described By Susanna Agnelli in her Novel "Vestivamo alla Marinara".
The Agnelli's long love affair with Forte Dei Marmi, lasting well into the 1960s, attracted many other members of Italy's high society, and the family's villa became a successful cornerstone model on which the town would build its template; comfortable and secluded villas set in pine woods, situated just a stone's throw away from the centre of the town and the seaside alike.
Also built hier is Villa Pesenti, the original heart of the Augustus Hotel & Resort, at the end of 60's Nino Maschietto bought Agnelli's property offering the Resort an exclusive sea connection.
Today the villa maintains a superior level of exclusivity and privacy, due to the
underground passageway that leads directly from the garden of the villa to the sea, avoiding the traffic of the main road and the public. The tunnel is still the only one of its kind along the whole Versilian coast.
In 1969 the first Club House on the sea, which then was a disco, named Bambaissa by the group of Radical UFO Architects, evoke the homonymous oasis, enchanted place with camels and large hourglass-shaped lanterns described in an historical tale by Walt Disney of 1968.
It is from here the name was created for our Beach Restaurant, rich in natural colours and exotic corners which still characterizes this charming enchanting oasis.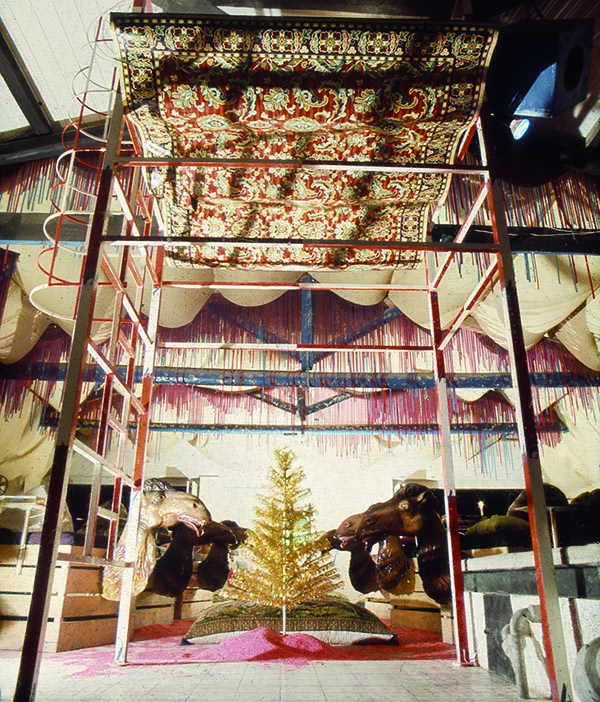 Augustus Beach Club for over 100 years