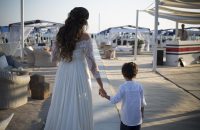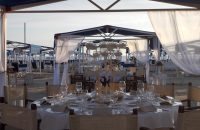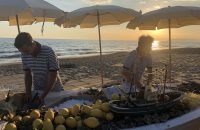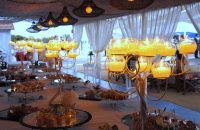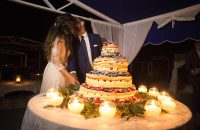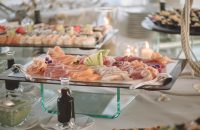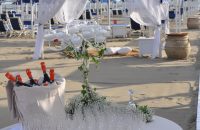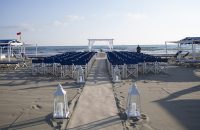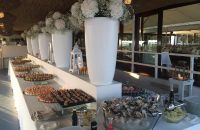 Celebration and parties
The ideal location to combine the magic atmosphere of a beach party and an elegant wedding dinner.
The versatility of the Beach Club structure, with a large glazed room on the beach and outside makes it possible to transform the evening into a real party by the sea.
Sundowners and starters consisting of a rich buffet of sea and Tuscan specialties, cooking in the open of fried fish and vegetables, dinner served with elegantly presented dishes, dessert buffet, wedding cake and open bar. All of them will leave guests speechless.
The ambience is created from the unusual lanterns, the drapery, and the amazing flooring complemented by the breathtaking sunset with enjoyable music for an unforgettable evening.
Only the bridal party and guests will enjoy the exclusiveness of the personal catering and location for a special celebration.